Results-Based Accountability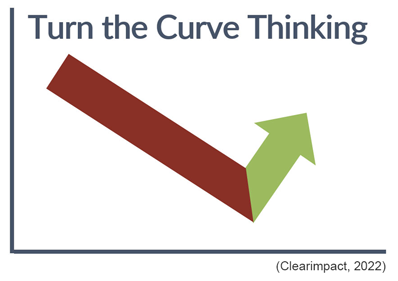 Results-Based Accountability (RBA) was developed by Mark Friedman in Trying Hard is Not Good Enough. It is a disciplined approach that uses data to collectively take action to improve the lives of children, families, and the community. The BCSP leverages the RBA framework to identify goals and gaps in the children's service continuum while taking a Collective Impact approach to achieve the five desired results of well-being for all children in Broward County:
Children live in stable families

Children are mentally and physically healthy

Children are ready to succeed in school

Children live in safe and supportive communities

Young people successfully transition to adulthood
Unlike other frameworks used in governmental and non-profit sectors, RBA starts with the desired end result and then works backward building each component necessary to attain that result. One of those steps is to capture the three most important data points that depict trending community issues. Combining that and the other RBA components, the hope is for each BCSP committee to produce a Turn the Curve Report which captures and monitors these trends, reinforces strategies that succeed, and identifies areas for improvement. This data is maintained and distributed to the community by the Children's Services Council of Broward County (CSC) to track in subsequent Turn the Curve reports.
CSC offers RBA 101 training twice a year. If you want to learn more about Results-Based Accountability, check out the CSC training site for more information.


Clearimpact. (2022, October 17). Results-Based Accountability - Clear Impact. Clear Impact - Clear Impact Software and Services. https://clearimpact.com/results-based-accountability/